Product Description
Features
Reviews
Details
Autumn Lawn Treatment is an ORGANIC based long lasting fertiliser with added Humifirst. Stimulates root growth and prepares the grass against adverse conditions such as stress, waterlogging, snow or scarification giving your lawn the best start in the Spring.
The granular form is best applied using a wheeled spreader or evenly by hand.
An ideal treatment for moss, contains a high potash content and the moss dies by indirect action. Added Magnesium will strengthen the grass and ensure a strong green colour.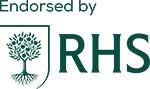 Next Year's Lawn Starts this Autumn
If you desire to have a good looking lawn next summer, get ahead and start this Autumn - good lawn care ALWAYS starts in the Autumn.
Additional Information
Application Time*
August - November
*Months for application are approximate as seasons vary from year to year.
They are also dependant on where you are in the country.
Destroy Moss
Yes
Consume Thatch
Yes
Release Time
3 Months Slow Release
Application
Granular
Coverage
200 m2
Spreader Settings
Click on the following link to download a document with Spreader Settings.