Product Description
Features
Reviews
Details
For lawns with NO Moss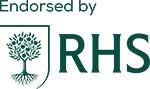 Lawn Boost is an organic based long lasting fertiliser with added magnesium and iron which gives your lawn a good, strong green colour after a successful application.
One of the main benefits of applying lawn boost is it stimulates healthy growth in the grass plant and helps to protect it from disease and drought.
Lawn Boost is the ideal treatment to give your lawn a quick start after the winter weather and to keep it healthy throughout the growing season.
Being organic based, Lawn Boost will NOT scorch your lawn when applied correctly, even if it doesn't rain. That said, it does need rain or irrigation to activate it so water your lawn if it hasn't rained within a week of application
Lawn Boost Benefits
Greens and thickens your lawn in days
Produces good drought resistance
Will feed your lawn for 100 days
Safe for Pets and Children
Natural occuring bacteria converts thatch in to plant food
An application of lawn boost in the early spring will give your lawn a fantastic start to the year however, if you do have an issue with Moss, please apply MO Bacter first before giving it an application of lawn boost
Additional Information
Application Time*
March - September
*Months for application are approximate as seasons vary from year to year.
They are also dependant on where you are in the country.
Destroy Moss
Yes
Consume Thatch
Yes
Release Time
100 days
Application
Granular
Coverage
200 m2
Spreader Settings
Click on the following link to download a document with Spreader Settings.