Product Description
Features
Reviews
Details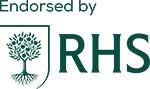 Will destroy moss in just 24 hours.
Being 100% natural it is completely safe to use on lawns used by children and pets.
This Lawn tonic has zero % P.
It can be applied by sprayer or watering can with a fine rose fitted. 9 parts water needs to be added to the concentrate to make up to 20 ltrs of ready to apply product.
The 20 ltrs can treat up to 250 sqm.
Can be used February to November when there is no risk of frost.
Can be applied straight after mowing.
Reseeding can be done once dead moss has been removed.
Unlike MO Bacter granular:
The dead moss will need to be removed
There is no added Magnesium or Bacteria
It doesn't feed for up to 3 months
Additional Information
Application Time*
February - September
*Months for application are approximate as seasons vary from year to year.
They are also dependant on where you are in the country.
Destroy Moss
Yes
Consume Thatch
No
Release Time
Instant as its applied in liquid form
Application
Liquid
Coverage
250 m2
Spreader Settings
No